Increasing Energy Efficiency through PPP projects
"Increasing energy efficiency through PPP projects in the BASREC countries" aims to make a literature review and to collect knowledge, experiences and best practices on Public-Private Partnership (PPP) projects which are focused on energy efficiency improvements.
With the aim to improve energy efficiency significantly, a large amount of investments is needed. Public-Private Partnership (PPP) is a less-known form of investment, but it is very well-suited for projects on energy efficiency improvement. PPP is a government service or private business venture which is funded and operated through a partnership of government and one or more private sector companies.
Report on conference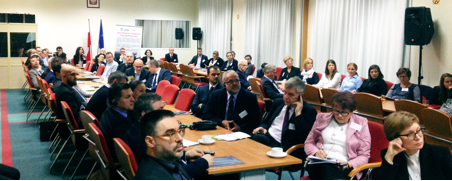 The Conference "Increasing energy efficiency through Public-Private Partnership projects in the BASREC-countries" was organized in Warsaw on 17th of November 2015. The main goal of the event was to exchange experience and good practices in the field of public-private partnership projects aimed to improve energy efficiency in four of BASREC-countries.
The opening session of the Conference presented EU policies on the promotion of energy services, current state and development of energy efficiency policy and PPP market in Poland. Main session on good practices was organized as a joint presentation between public and private side of the project and received great interest among the participants. During this session best practices were presented from Denmark, Germany, Finland and Poland.
The event brought together 90 representatives from BASREC countries as well as from Polish national and local administrations and organizations, employers' organizations and entrepreneurs.
Download the programme

Download presentations from the conference:
Opening session
Description of project and BASREC organization
Maria Dobrowolska – Project manager in the Polish National Energy Conservation Agency
European Union policy on energy performance contracting
Marina Economidou – Scientific/Technical Project Officer in Joint Research Centre at European Commission
Presentation on energy efficiency policy and public sector role in Poland
Aneta Ciszewska – Senior Expert in Energy Department, Ministry of Economy
Polish model of investment in energy efficiency in the formula of public-private partnership
Rafał Cieślak – Cieślak & Kordasiewicz Business and Legal Advisory Office
Best practice session
DENMARK
Herlev municipality – innovative projects in public buildings
Ole Bjørn Petersen – Project manager in Herlev Municipality
Casper Hojegaard – Sales Manager in Schneider Electric
Nils Daugaard – Expert in EC Network
FINLAND
City of Turku -energy efficiency improvement project in sports hall
Anne Ahtiainen – Managing Director in Valonia Agency
Anders Fagerkrantz – Business Manager in Caverion Sverige AB
GERMANY
School buildings in Offenbach Los Ost region
Peter Walter – Offenbach District Administrator in 2000-2010
Joanna Schulders – Senior Project Manager in Hochtief PPP Solutions GmbH
POLAND
Thermo-modernization of 10 public buildings
Bartłomiej Tkaczyk – Deputy Mayor of Municipality Karczew
Marek Tobiacelli – Director of Energy Efficiency Department in Siemens Sp. z o.o.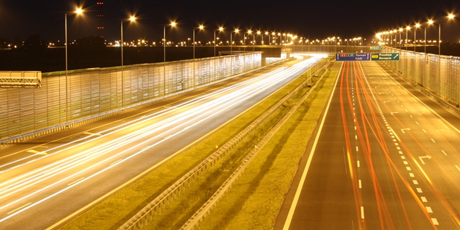 Photo credit: Ernest Szewczyk